Hola! Hoy os doy algunas ideas para favorecer las figuras de tallas grandes. Eso sí, ya lo he dicho alguna vez, lo primero es aceptarse a una misma como es en todo, y lo segundo, mejorarse.☺ También señalo que no me ha resultado fácil. Este tipo de tallas tienen muchas formas y cambian mucho los consejos. Además parece que es un tipo de silueta que lleva a la gente a tener complejos y manías, totalmente entendibles, pero que os animo a dejar a un lado y atreveros con las cosas y no pensar que todo os queda mal. Lo he hecho con mucho cariño, pero os animo a que aportéis vuestros consejos para que sea más productivo. Gracias.
Hello. Today I give you some advice on how to dress for those of you who large sizes. As I have said before, it is important to love yourself as you are in the first place and after that try to make yourself even better.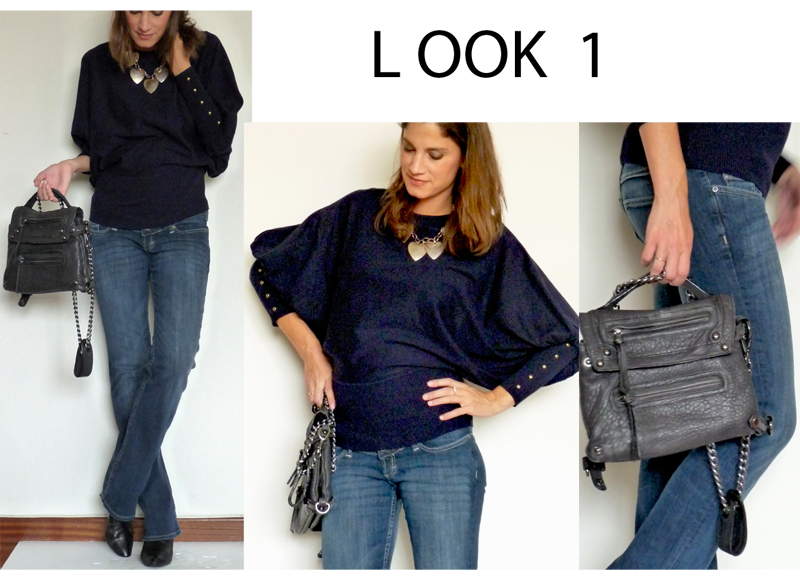 LOOK 1: Top:
Mintmelon
, Vaqueros y botas: H&M; Bolso: Zara.
LOOK 1: Top:
Mintmelon
, Jeans & boots: H&M; Bag: Zara.
LOOK 2: Top: H&M; Falda: Mango; Blazer: Zara.
LOOK 2: Top: H&M; Skirt: Mango; Blazer: Zara.
LOOK 3: Vestido BCBG; Abrigo: Bimba&Lola; Bolso: Pilar Abril.
LOOK 3: Dress BCBG; Coat: Bimba&Lola; Bag: Pilar Abril.