Hola. No sé qué pensaréis de los tocados. Yo he de reconocer que nunca han sido mi debilidad y que ésta es la primera vez que me pongo uno. Y el motivo es para presentaros la colección de tocados de Itziar, una amiga del cole, que me habló de su marca y como no, por una amiga, una se pone en la cabeza lo que sea. ;)
Lo bueno de estos tocados y de otros que se han visto recientemente es que son muy ponibles; no son recargados ni dan el cante tanto como los tocados de hace años. O ese concepto tengo yo. Además tienen la ventaja de que, combinados con ropa más casual, puedes llevarlos un día cualquiera.
Os presento 3 de ellos, pero en el blog de
Tocados Iciart
encontraréis un montón de modelos. Ahora que se acercan las bodas y comuniones os pueden venir muy bien. Podéis ir a la web haciendo click en su logo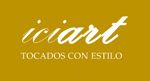 En el VIDEO os dejo algún truquito de cómo llevarlo. Espero que paséis una bonita Semana Santa. Yo me retiro hoy mismo del mundo. Me voy a la playa, a un lugar sin Internet así que no sabré de vosotr@s hasta el domingo. Eso sí, vendré con las pilas muy cargadas. ;)
Hello. I don't know what you think about headdresses. I have to admit that I am not a fan of them and that this is the first time that I am actually wearing one. And I am doing so to show you the headdresses collection of Itziar, and old friend from school, that recently introduced me to her brand. And you know you would put anything on your head for a friend!
The good thing about these and others you may have seen is that they are very wearable. They are not over elaborated or call that much the attention as the headdresses from some years ago. In fact, matched with more casual clothes, you can wear them on a daily basis.
I show you 3 of them, but in her
blog
you can find much more. Now that First Communions and Weddings are around the corner, it is a good time to think about them. You can see more clicking on her brand logo above.
In the VIDEO I show you a couple of ideas on how to wear them. I hope you have a happy Easter. I am heading to the beach today and will have no Internet. But I will be back on Sunday full of energy to keep blogging.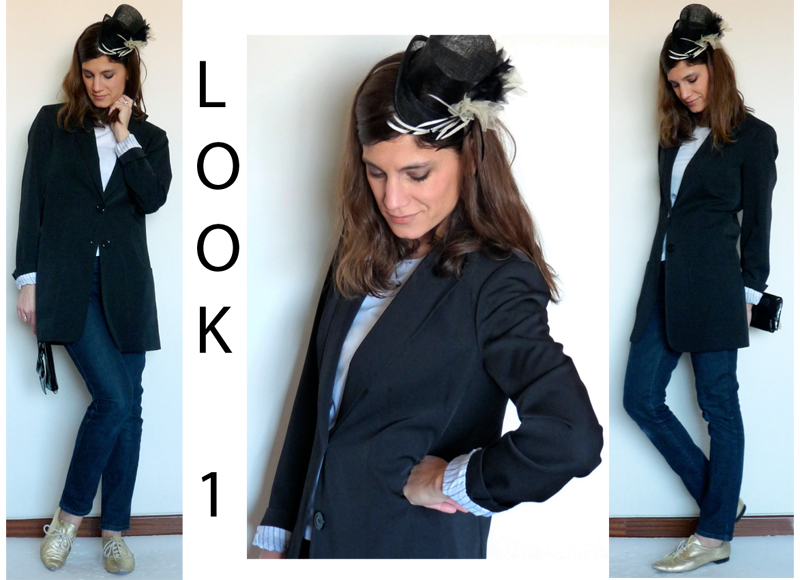 Look 1: Americana: Asos; Pantalones: H&M, Camiseta: American Apparel. Tocado: Iciart: 55 euros.
Look 1: Jacket: Asos; Pants: H&M, T-shirt: American Apparel. Headdress: Iciart: 55 euros.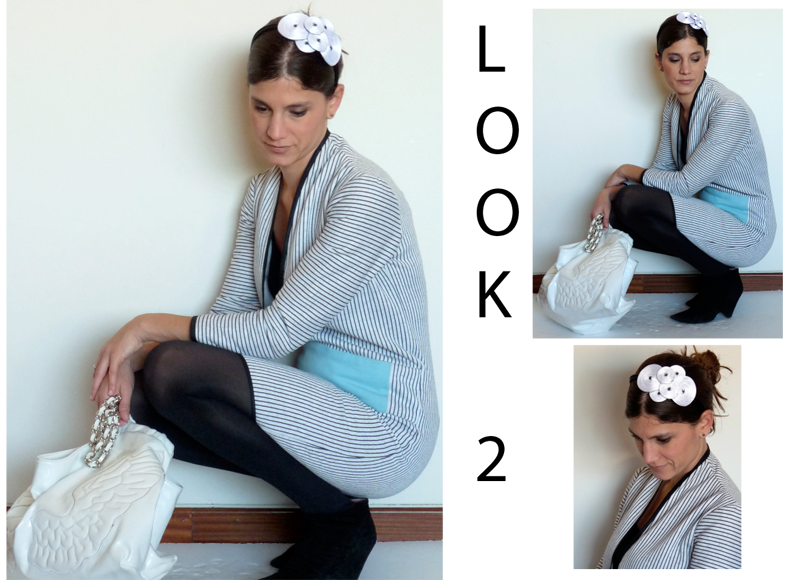 Look 2: Vestido: Wooden Moustache, Tocado: Iciart: 35 euros.
Look 2: Dress: Wooden Moustache, Headdress: Iciart: 35 euros.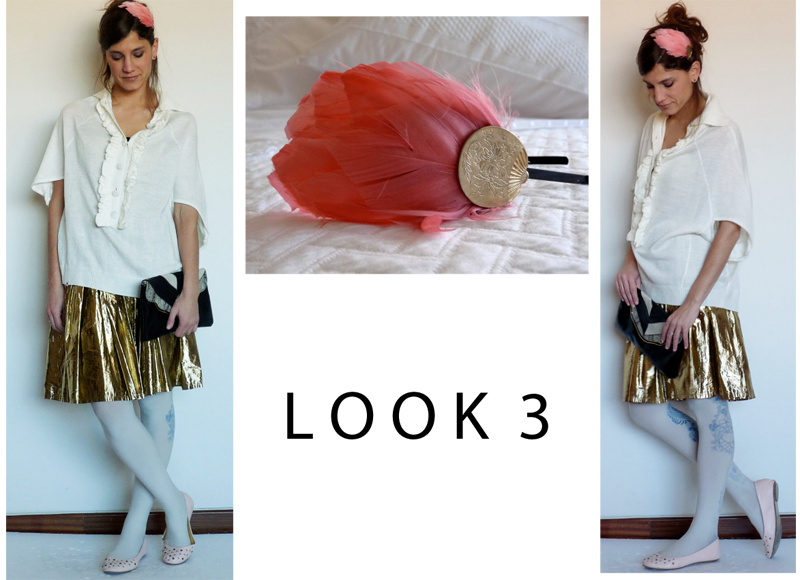 Look 3: Vestido: Vintage; Jersey: Kling: Tocado: Iciart: 30 euros.
Look 3: Dress: Vintage; Sweater: Kling: Headdress: Iciart: 30 euros.