Hola chicas. Tengo a las seguidoras de YouTube muy activas y me van pidiendo vídeos de consejos que necesitan. Os lo agradezco mucho. Aquí va un especial para aquellas que tengáis caderas anchas. Los estilismos tal y como los veis en las fotos no explican por qué favorecen a las personas anchas de caderas, pero si veis el VÍDEO, se entiende bien. Además, me he dado cuenta de que me rallo un poco y me repito bastante. Pero siempre me ha gustado que las cosas queden claras. ;))
Hello everyone. Our YouTube followers are being very active and are requesting different videos they would like to watch. Thanks a lot. Here is a special for those of you with wide hips. The pictures don't explain well why these clothes suit this kind of silhouette. If you hit play in the VIDEO you will find out why. Also, I realized that I am like a broken record and I repeat ideas several times. But I have always liked things to be clear. ;))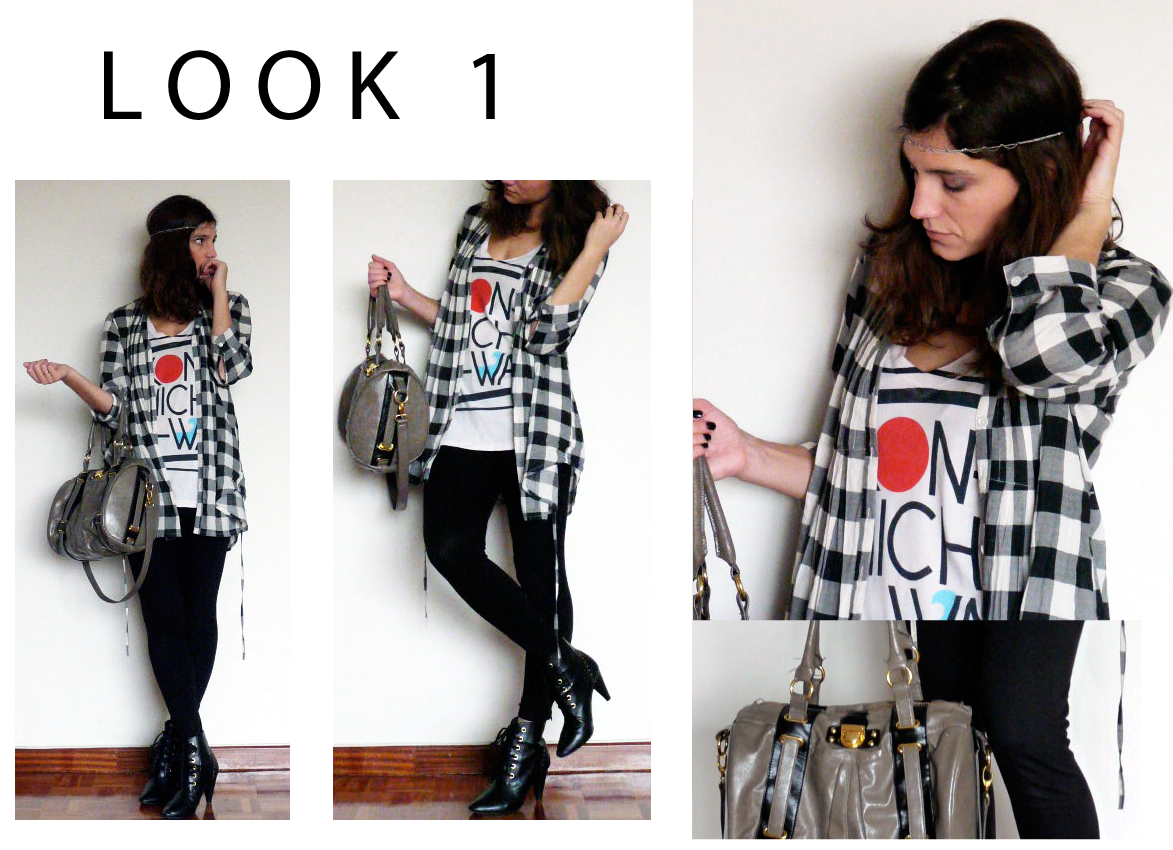 Look 1: Camisa:
Urban Outfitters
. Camiseta:
Urban Outfitters
. Leggings: H&M. Diadema: H&M. Botas: H&M.
Look 2: Vestido: Forever 21, Chaqueta: BCBG; Zapatos: H&M. Pañuelo:
Urban Outfitters
.
Look 3: Top: Forever 21. Pantalones:
Mango
. Zapatos:
BCBGirls
.
También os aviso de que me he abierto un perfil en Facebook. La página será un complemento del blog con consejos sobre cómo sacarse partido con la ropa. Por si os animais, aquí va el link.
Also, I have started my own Facebook Profile. I will try to add to the information that I give in the blog. Here goes the link.