No sé vosotras, pero yo tengo varias faldas negras. Se ha convertido en un básico en mi armario fácilmente combinable. Hoy voy a hablar de una falda muy especial y es mi nueva adquisición: una falda abullonada de la marca
SIETE MUSAS
. Patricia es la diseñadora detrás de la marca que no sólo crea sino que además tiene su propia tienda en Granada donde vende sus colecciones. Si le echáis un ojo veréis que son piezas básicas y de un corte sencillo a las que ella añade siempre detalles que le dan la vuelta. Admiro mucho a la gente como Patricia. Levantar tu propia marca tiene un mérito impresionante.
Algún día os contaré pero yo tuve durante unos años mi propia marca y fue muy bonito aunque supuso mucho trabajo. Creo que Navidad puede ser una buena época para enseñaros mi antiguo blog que, como el de Siete Musas, recogía las piezas que iba diseñando y los mercados a los que asistía. Prometo hacer un sorteo entonces.
I don't know about you, but I have several black skirts in my closet. It has become a must have item since it is very easy to mix with other pieces. Today I am going to talk about a very special one. It is a bubble skirt from
SIETE MUSAS
. Patricia is the designer behind the brand and she not only designs but also has her own store in Granada, Spain. If you have a look at it you will see that her pieces have a simple cut and they always incorporate a cute detail that makes them unique. I really admire people like Patricia. Building your own brand is really commendable.
I had my own brand for some years. One day I will tell you about it. It was a great experience although it required a lot of work. I think that Christmas could be a good time to show you my old blog in which, like Siete Musas, I wrote about my new creations and the markets that I visited. I promise I will do some give aways then.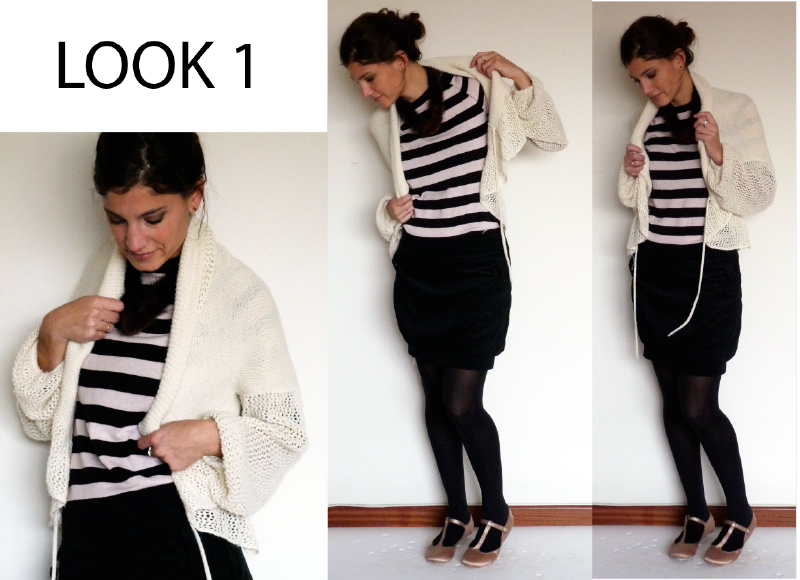 LOOK 1: Falda: Siete Musas, Jersey: H&M, Zapatos: Zara, Collar: Desconocido.
LOOK 1: Skirt: Siete Musas, Sweater: H&M, Shoes: Zara, Necklace: Unknown.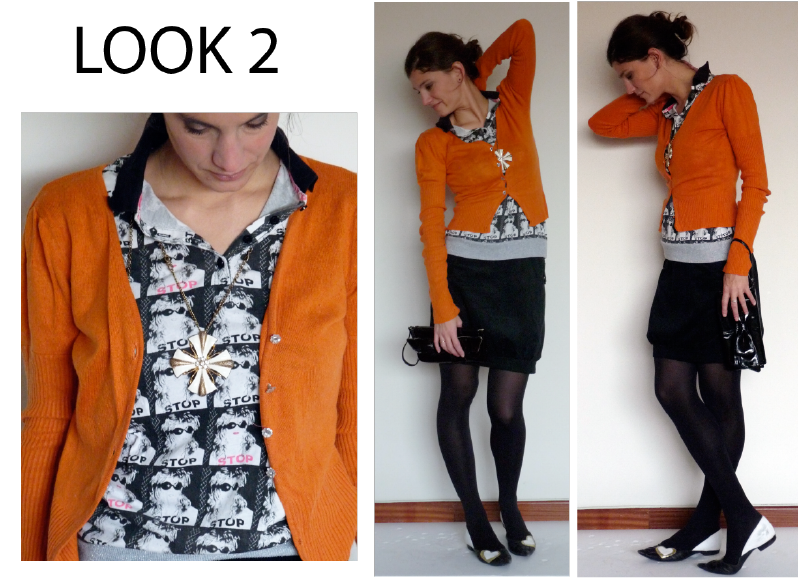 LOOK 2: Falda: Siete Musas. Polo: Kira Plastinina, Chaquetea: To The Max, Zapatos: Fornarina. Collar: Forever 21.
LOOK 2: Skirt: Siete Musas. Polo: Kira Plastinina, Cardigan: To The Max, Shoes: Fornarina. Necklace: Forever 21.
LOOK 3: Falda: Siete Musas, Camiseta: American Apparel, Chaleco: Zara, Broche: Eduardo Lucero. Botas: Zara
LOOK 3: Skirt: Siete Musas, T-shirt: American Apparel, Vest: Zara, Brooche: Eduardo Lucero, Boots: Zara